Angie Olafson - Owner / Director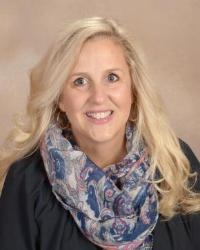 For the past 30 years, I have served in both teaching and administrative roles in the field of Early Childhood Education. I worked at Child Saving Institute, as well as at the University of Nebraska at Omaha (UNO) in their preschool program. I received my Bachelors of Science degree in Human Development and Family Science from UNO in 1994. I am also a member of the National Association for the Education of Young Children (NAEYC).

I opened All About Kidz Preschool and Childcare in 2003, I have studied and implemented many different curriculums including DLM Early Childhood Express Program, Highscope and the Creative curriculum. We use the "Handwriting Without Tears" which develops writing skills through multisensory play based instruction. We have begun using the S.T.E.A.M. curriculum which focuses on science, technology, engineering, art, and mathematics. It's exciting to see the children thrive with these programs.

I have been married to my husband Joe for 28 years we have 3 boys ages 14-25. Joe is a retired high school technology and science teacher and coached football for 34 years.

I have worked with all age groups from infants through school-aged children. I have brought with me a strong knowledge of early childhood education and development. I work very hard to train my staff and share my philosophy and know-how with parents. I am always available to meet with and answer any questions you may have. I look forward to meeting and sharing our great center with you.

Heather Carroll - Assistant Director / Millard

I have been with All About Kidz Preschool and Childcare since 2010 and am Co-Assistant Director. Before I came to All About Kidz, I worked in the video production industry for 18 years. After high school, I attended UNL to study art with a minor in psychology. I married my husband, Chad, in 2005. Our son, Chase, was born in 2009. In my free time I love to paint, read, listen to music, spend time with family and friends and work with the elderly. The best part of my job is watching the children grow and change. On my worst day, they lift me up. They are the most accepting creatures on the planet. My position here allows me to spend time with all age groups at our center. I feel privileged to be able to get to know them and their families

Sarah Claborn - Assistant Director / Millard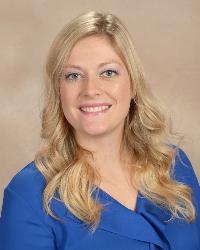 I am an assistant director in charge of health and safety. I train and monitor staff in safety practices and state health guidelines. I have been working in childcare since 2000. I have worked at All About Kidz Preschool and Childcare for 10 years. I have worked with all age groups at the center. I have been the lead teacher for the 2 year old classroom for 4 years. I enjoy learning about early childhood education and continue taking classes and going to training seminars. I have 3 children of my own age 2 - 5 years. They keep me busy when I am not at work. My children have attended All about Kidz Preschool and Childcare since they were infants. This is the most rewarding job to have and I feel truly fortunate to be part of this dynamic organization.

Brittany Pijewski - Director / Papillion

I am the center director at the All About Kidz Papillion location. Prior to becoming the director at All About Kidz Preschool and Childcare I worked at Nebraska Families Collaborative as a Family Permanency Specialist in child-welfare. I graduated from the University of Nebraska at Omaha with a Bachelor of Arts degree in Psychology.

Throughout all of my spare time and with my past job opportunities I have worked with young children whether I was their teacher in a preschool program or their case manager working with vulnerable children who were wards of the state.

I have been married to my husband; Josh, since 2015 and we are expecting our first child in 2017! With my position as a director I am excited to spend my day with children and working with teachers to ensure they are performing to the best of their ability. I am excited about our new center and can't wait to meet you and your children. Thank you for allowing us to spend our days teaching and molding your young child!