All About Kidz / Papillion now open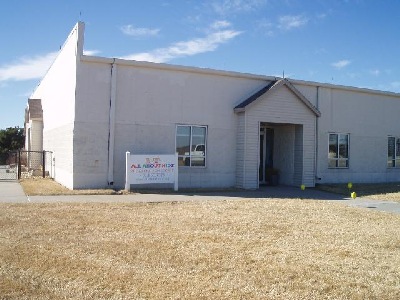 TAKE A TOUR MONDAY - FRIDAY 9AM TO 5PM OR CALL FOR A PERSONALIZED TOUR TO FIT YOUR SCHEDULE


All About Kidz has opened a second location in Papillion. Locacted at 780 Pinnacle Drive adjoining St. Martha's church. Our new center will serve children ages 18 months to 6 years. The building has 3 big newly renovated rooms that are open, bright and inviting as well as a reading and computer nook and full size gymnasium. Each room has its own door to the large attached playground.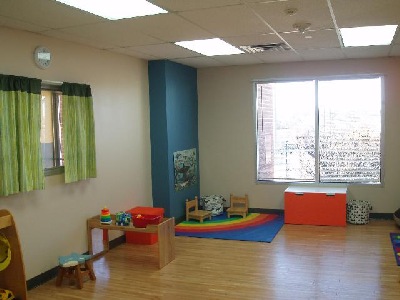 Our large toddler room has several windows to let in the sun and view the playground. There is a nearby exit to their own enclosed playground. This room boasts its own eating area and art center. The room has ample space for activities and gross motor development. Bright colors and stimulating decor encourages learning and exploration.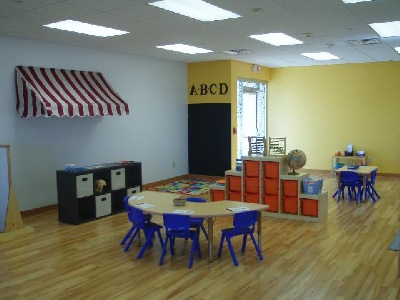 Our preschool language and math room is broken up into learning centers that teach basic concepts to prepare children for kindergarten. There is a direct exit to the large playground and windows to let in ample sunlight.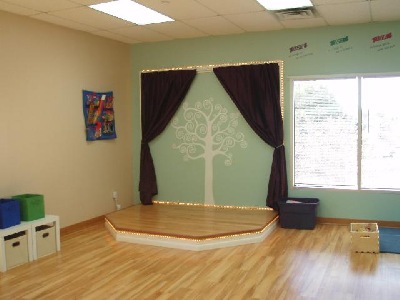 The art and science room has a lighted stage for dramatic play. This large room has its own door to the playground. This room is divided into centers that deal with animals and habitats, building and construction, it will have a sink and float table, magnetic center and art easels for drawing and painting.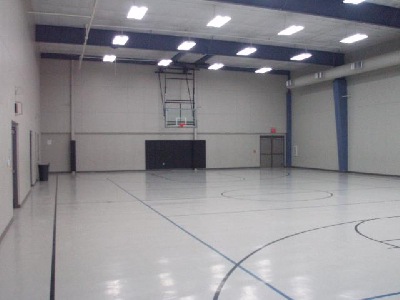 The gym will be used daily for free time and organized sports activities. Dance, Dance, Dance and Tiny Toes Soccer will be taught in the gym as well. Activities like the Mother's and Father's day luncheons will be held here to take advantage of the commercial kitchen that is attached to the gym.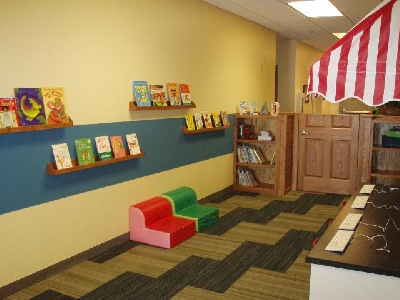 The reading and computer nook will have 4 Imacs with educational software to teach children shapes, counting, the alphabet and colors. Preschoolers will rotate to this center everyday.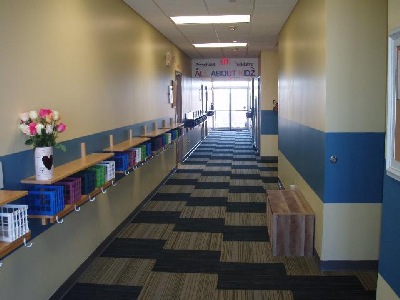 Each child will have their own hook and cubby to keep their coat and belongings needed for a day of learning at All About kidz.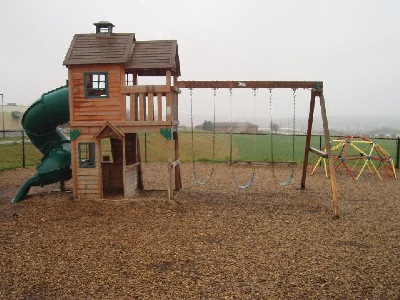 The large playground is divided into 2 connected areas that allow the toddlers to be separated from the older preschoolers. Each area has its own playset with slides and swings. These areas can be opened up into one large space as well. The outdoor nature classroom will have raised gardens and a root viewer to teach children about plants and their environment.